Capital of Vermont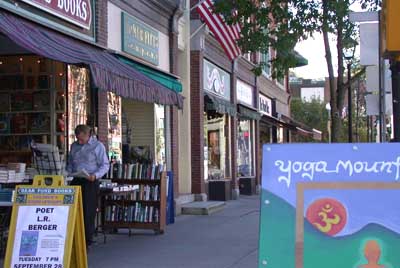 Montpelier is a great place to live. Learn more about this wonderful town here and check out some fantastic properties for sale too!
Montpelier is the capital city of the U.S. state of Vermont and the seat of Washington County. As the site of Vermont's state government, it is the least populous state capital in the United States.[4] The population was 7,855 at the 2010 census. However, the daytime population swells to about 21,000, due to the large number of jobs within city limits.[5] The Vermont College of Fine Artsand New England Culinary Institute are located in the municipality. It was named for Montpellier, in southern France.
The city has three city nature centers. Hubbard Park rises behind the state capitol building and extends along the ridge line towards the north past the pool to the stump dump.[36] Accessible from Cummings Street off State Route 12, the North Branch River Park is the second-largest park in the city.[37] The Mill Pond Park is located along State Route 12 approximately a 0.25 miles (0.40 km) from the cemetery and features boat access to the North Branch river, as well as benches and short-term parking.[38] The North Branch Nature Center is located at the northern end of town and includes 17 acres (6.9 ha) of protected land as well as a community nature center. A bridge from the North Branch Nature Center connects the land to the North Branch River Park on the opposite side of the North Branch River.[39]